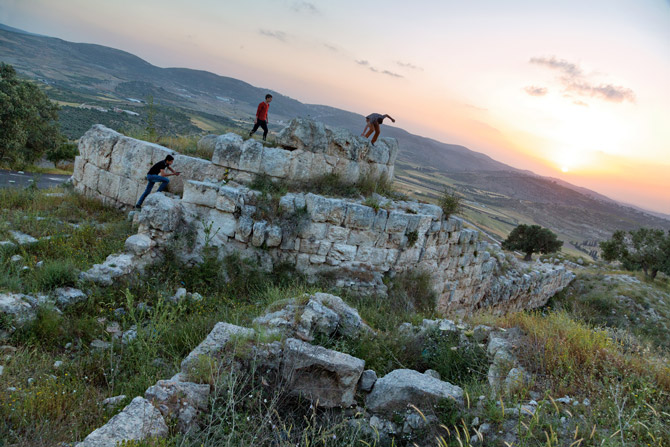 Reportage journalist Paul Salopek is re-tracing the footsteps of humanity's ancient ancestors, literally walking from Ethiopia in Africa, into Palestine/Israel and across the globe.
Out of Eden Walk tracks the progress of what is planned as a 7-year walking journey around the world and across the arc of time.
His latest dispatch is a fascinating meditation on the historical and contemporary complexities of the Holy Land and the Levant, cradles of agriculture, monotheism and cities – in fact civilisation as we know it. Read the article >>
Photograph from Samaria-Sebaste by John Stanmeyer. View the gallery >>
.