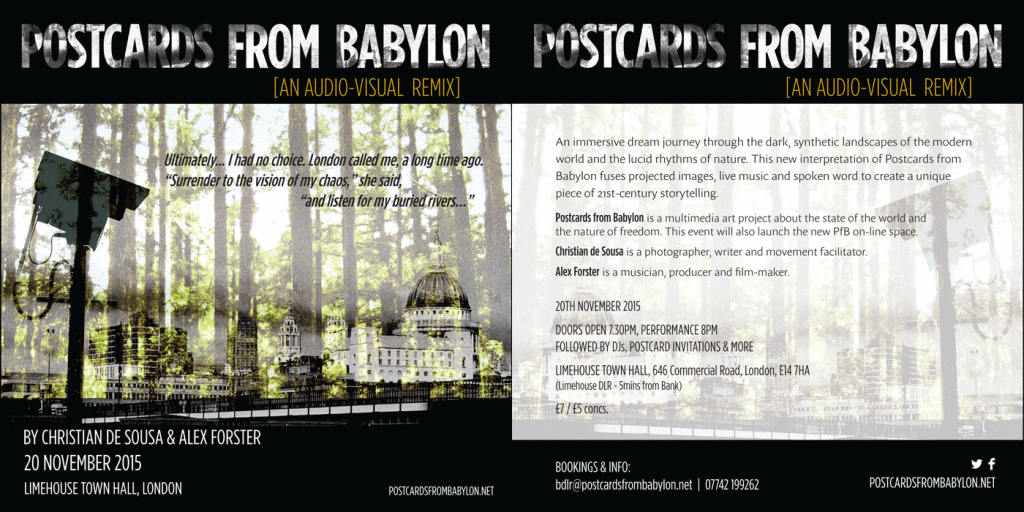 [click flyer to view full-size]
POSTCARDS FROM BABYLON
an audio-visual remix
by Christian de Sousa & Alex Forster
20th November 2015
An immersive dream journey through the dark synthetic landscapes of the modern world and the lucid rhythms of nature. Performed live and featuring projected images, live music and spoken word, this new interpretation of PfB promises a unique piece of 21st-century storytelling.
@Limehouse Town Hall
646 Commercial Road
London E14 7HA
(Limehouse DLR, 2 stops from Bank)
Doors Open 7.30pm, Performance 8pm
followed by DJs, postcard invitations and more
Cost: £7/£5 concs.

Bookings / Info: ten.nolybabmorfsdractsopnull@rldb
Part of Photomonth East: www.photomonth.org
Facebook Event coming soon
PREVIOUS EVENTS…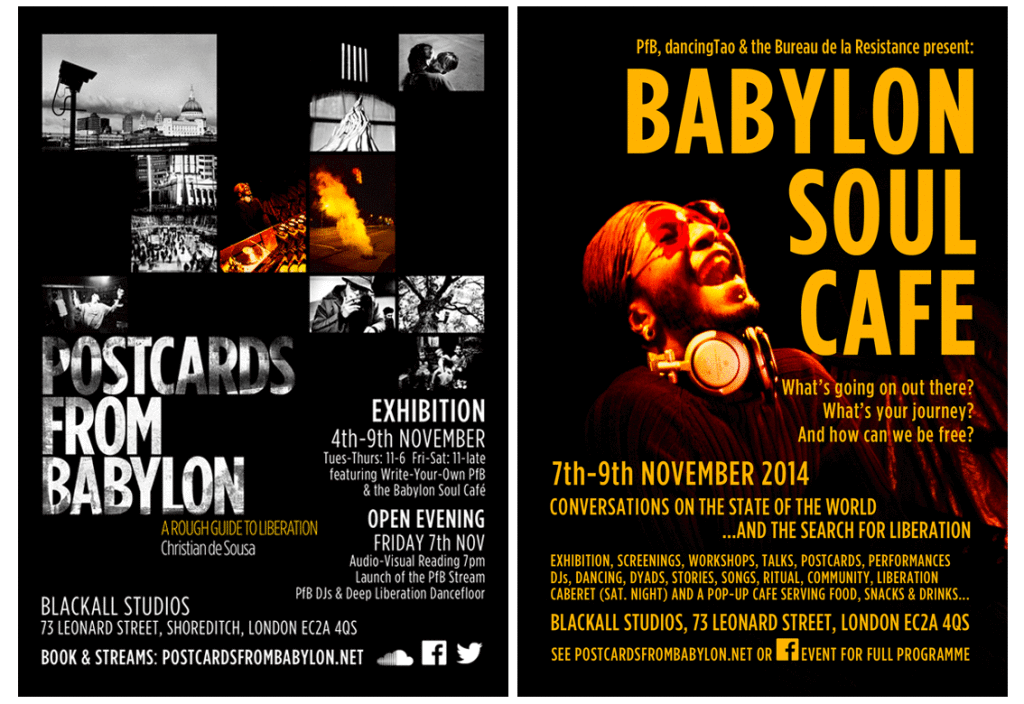 POSTCARDS FROM BABYLON
& THE BABYLON SOUL CAFE
Exhibition, Website Launch & Micro-Festival
4th-9th November 2014
@Blackall Studios
73 Leonard Street
Shoreditch
London EC2A 4QS
What's going on out there?
What's your journey?
And how can we be free?
A feast of photography, music, words, movement & conversation exploring the state of the world and the pathways of liberation. Curated & produced by Christian de Sousa, dancingTao and the Bureau de la Resistance.